Find the best Web Developers at PHPBabu
We find and hire the best Web Developers in India for you and your team.
1) Requirement
Step 1: Let us know what kind of Web Developer you are looking for
2) Search
Step 2: We will look for suitable profiles
3) Interviews
Step 3: After an HR interview round, you can do the technical round interview
4) Hiring
Step 4: Here we will hire the developer and he or she will become a part of your team
TESTIMONIALS
The Web Developers from PHPBabu are doing a great job!
– Rashida James
Thank you for providing great team members in WordPress.
– Muhammed Rafiq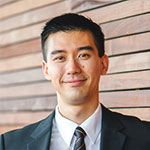 The developers hired by PHPBabu are really good!
– Nigel Yu
The developers have become an integral part of the team.
– Tina Mueller