How marketing agencies can benefit from software development in India

The world of marketing has gone undergone serious changes and the method of marketing products has become New Age and very, very different. Until a few decades ago agencies had to do everything, right from designing the logo to creating great content and placing the hoardings at the right places. But now, things are different and if you are running a marketing agency, then you need to have talented software developers on your side. Find out why a software developer can change the face of your business today, and the importance of picking a trustworthy partner.
Subcontracting is a sensitive area and many companies have burnt their fingers by tapping the wrong resources. And yet, there are some others who believe that turning to software contractors for their marketing requirements is akin to admitting defeat. However, the truth is that when you can find a reliable sub-contractor to help with your goals, you will find that the advantages far outweigh the disadvantages.
Here are some of those advantages:
It is not possible to do it alone
Whether you are running a huge and highly customized, eCommerce platform or a simple app that powers devices, it is important to come up with unique marketing ideas that can highlight their potential and still handle all the technology on your own. And if you are going to do it all alone, then you need to have a team of front-end developers, graphic web designers, developers knowing backend languages, and IoT device integrations. The more complex and creative your ideas get, the more talented and skilled you need the team to be. Hiring all these people in your agency would be a very costly move, so the best thing to do would be to hire them as and when needed.
You can hire them on contract basis, and pay them at the end of the contract period or when milestones are met.
The best thing about outsourcing IT development services is that you need to hire them only when the requirement is there. You don't have to pay them on a full-time basis, and as they are not regular employees you can save on technology, resources, insurance and bonuses. The benefit of outsourcing to India always far outweighs having an in-house team, because you are always able to get someone to do the job for an optimal hourly rate. And you need to pay them only for services rendered, giving you the freedom to change the intensity of software development as and when you plan for it.
There is no worry about someone else stealing the limelight
As a marketing agency, it is your job to come up with fresh and innovative ideas. It is the job of the software developer to implement them. Since the innovative idea was yours, there isn't anyone to take the credit for it. The idea will still be yours, and the developers are just the means to execute the idea. And you have the added benefit of delivering the product on time. However, it is very, very important to present your idea effectively so the developers are able to grasp the idea and come up with exactly what you want. This is why the collaboration with the developer-designer team should be based on mutual trust.
Maintaining smaller, specialized teams is always better
Hire only the best and most skilled developer team from India because that makes it to easier to manage. Too many people located at too many different locations may be tiresome. India is great resource to find the best of developers, because skilled and talented are not scarce and you have a huge plethora of options available before you.
Increase your agency's efficiency by hiring skilled developers
There are specialised software companies that work constantly to improve their skills and competency level. And in India, you have plenty of highly skilled developers knowledgable about the latest technologies and trends, so you can definitely achieve your goals with their help. They can perform better than any inhouse agency of developers. You don't have to train them with any new technology because they come completely trained and efficient.
Offshoring software development makes it scalable
Getting time while running a marketing job is not easy at all. The phone will keep ringing off the hook, your vendors will be waiting for appointments, your clients need support, and there are a lot to do when the workload gets heavier. The best thing to handle overwhelming work would be to outsource them to talented developers from India. They are ready to work at flexible hours, making them scalable and a huge time-saver. India is the ideal destination for IT professionals because they are educated, know English impeccably well because the language is taught quite early in school and well into university, and developers can be available at a fraction of the cost that you normally pay in European or American countries.
Software development is a totally different process
Software development is so different from what marketing agencies are used to. Marketing agencies have been around from time immemorial, and when compared to it, the field of software development is fairly new. New methodologies and processes are built around on a regular basis, and developers are aware of client and user expectations.
They have to choose mainly between the Waterfall and Agile methodologies where one process (the Waterfall one) entails that each stage is fully agreed and signed off by the client, while the other process, the Agile process, is all about constant iteration to check for bugs and viruses.
Additionally, marketing agencies may not be fully aware of the costs involved in software development and the cost estimates they provide vary greatly from the real one.
Closing thoughts
While marketing agencies should have a software developer team to complete their work, it is also important to include them in the client-liaison process. Many agencies fail to do this thinking they are only good for coding. While developers are good at coding, you need them for prototyping, documentation, unit testing and technical management, and if you are looking to provide the best for your client, involve them closely in the project because you need them to assess the requirement of each software project and meeting client expectations.
Flickr.com / Yeni Pazar
---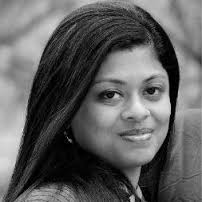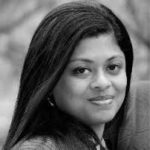 About the author: Reema works as Thought Leader at PHPBabu.