Top 10 Web Development Companies in India
On the lookout for the top web development companies in India? In this article, we will be talking some of the best web development companies in the country, and the benefits you can enjoy by working with them. However, you need to have an idea on what to expect when you are hiring. Here are some aspects to consider:
Whether they use custom design websites or use pre-made templates
Examples of websites they've worked on, testimonials, if possible
Go through their case studies to know how they have improved the SEO rating of their customers
The strategies they use to generate revenue for your site
If you already have a website, can they analyze its performance and make design decisions?
If they design websites for your competitors, what is their policy on this?
The time taken to complete the project
The level of input "you as a client" will be able to give for the website
These are just a few things, you have to consider, apart from plenty of others. But that's not our topic discussion here. Let's move on to talking about the 10 best web development companies in India:

Software-Developer-India.com, based at India and with roots in Germany it is your answer if you are looking for high quality developers who are can truly realise your dreams. The company's talented team breathes life into applications, and makes them a reality that's a definite success. They turn simple ideas into innovative results that would transform the entire line of web development into unique products. An initial consultation with the company would give you ample insights on how they can transform your business needs and deliver results that surpass your business expectations.
They are specialised in Dedicated IT Staffing, where they provide an extension to your local team.

Magneto IT Solutions is located in Pune, Ahmedabad and USA. The company, founded in 2009 has over 11 years experience in the field of realising client dreams. They have a team of highly dedicated professionals who work and test the apps until they are perfect. They pride on crossing the boundaries of conventional thinking to come up with the best products for their clients. According to them," the company chases their vision, not fame or fortune". They have completed more than 1,800 projects till date and have served over 20 countries.

Hidden Brains InfoTech, based at Ahmedabad, Gujarat and USA is a trusted web development company if you are looking to develop and launch an app. They adhere to timelines and give proposed plan of the project from time to time. They are highly professional and the team shows involvement until they realise their customers' requirements. The company has received awards and accolades for their work. They have been in the field for the past one decade, and have played a crucial role in helping their customers understand how to integrate technology in their business.

TIS India can be your digital partner for all your web development needs. Being a full-service digital marketing company at Noida, Uttar Pradesh, you can expect high quality work from here. With several years of proven experience in providing tailor-made and custom solutions to their huge clientele, the company certainly delivers cost effective results.

A leading web developing company in Jaipur, Rajasthan, Webgenesis focuses on providing enterprise level ecommerce and multichannel ecommerce solutions. The company is known for delivering innovative, custom and packaged solutions to a global clientele. They realise their customers needs as they specialise in website design, WordPress development, web technologies and so on. If you are looking to grow your online presence, then you can trust their proactive approach, and their team of highly experienced, dedicated professionals. They are known for developing all kinds of websites, and as per customer's interests and requirements.

Being innovative and responsible, Parangat Technologies, with their offices in and USA, has a very dedicated team of developers who understand project complexity and work accordingly. The developer's rate per hour could be slightly high at $25+ per hour but they do give you a good deal. Their main focus areas are Mobile App Development, Web Development, App Designing, Ecommerce Development and Software Development. They have worked for almost every industry in the world and thus cater to small businesses, medium size business and large companies too.

Striving for excellent through and innovation and development, Appsshoppy, located at Jaipur in India is a company to trust with your web development needs. They make use of advanced technologies to provide the best in web development, ecommerce and mCommerce requirements, mobile app development and so on. The company has a specialised team of developers and a team for digital marketing solutions to give the best to their clients.
Based at Jaipur, India and in the USA, Konstant Infosolutions focuses on both attractiveness of your product and its functionality while delivering result-driven solutions. They have the best developers to produce intuitive work that are feature-packed, innovative and result-driven. They are reliable for producing great deals in web development, mobile and wearables, Ecommerce development, cloud computing, app prototyping, etc.

Nexevo Technologies is a company based at Bangalore, and follows a flawless development strategy that brings success to their clients. Their extensive services are earmarked by the years of research they put into their work. The company has a huge team of seasoned developers that comes with attractive designs and unique logos for their clients. They can advice you on how to reach out to your customers in the most result-driven manner.

Ice Cube Digital, located in Ahmedabad, Australia and New Jersey is a leading web designing company responsible for delivering robust solutions for clients requiring unique web applications and websites. They have a creative team that works with a great deal of efficiency to provide satisfaction to their clients. The company is known for updating their technologies to provide only the best at all times.
Conclusion

India is home to thousands of web development companies. Choosing the best out of them is always a challenge. We hope this would help you find your partner for all your business solutions.
Interesting Articles:
Top 10 Web development companies according to medium.com
Best web design companies in India
Picture Source: Flickr.com/ Wonderlane/ Lookadoo/ Mobile
---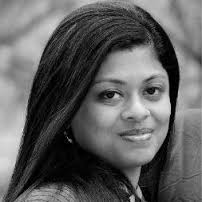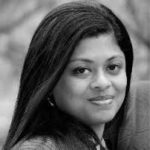 About the author: Reema works as Thought Leader at PHPBabu.