How to promote your website with the help of QUORA
Question: How can you promote your website through Quora?
Answer: By having an account in there, by posting Q/A session, and by being an active participant.
Look at the Question and Answer above. This is the crux of what you can find in Quroa. You can see people asking lots of questions on any topic in the world, and authoritative people answering them. If the biggest challenge for you is to get people onto your website, then you must definitely explore the benefits of Quora.
How Quora can help promote your website:
If you are looking for a brief intro about Quora, here you go. Two ex-Facebook employees, Adam D'Angelo and Charlie Cheever founded Quora on June 2009, and it was made public a year later, on June 21, 2011. Quora was started just as a question-answer session, where people ask questions in whichever they field they had doubts on, and they get various answers from various experts. And just like the "Like" feature in Facebook, the people who answer the questions expertly would get "Upvotes". And yes, Quora does have some features of Yahoo! Answers and Ask.com, and yet it is so different and unique. Websites and blogs that have been moving heaven and earth to bring in visitors can make use of this feature and even find themselves in the SERP ratings. Quora is Google recognized, which means Google does the indexing for the relevant words in your website, so whenever people type them, your answer in the Quora would also be featured. Quora gets even better with its Quora Digest, where Quora sends as email, questions and answers which they think would be relevant to your users.
So that means, even if the user is not actively looking for something, Quora Digest might prompt them, and so you and your company will always be in the user's horizon. And that's not all. Quora has an app that functions on Windows, iOS and Andoroid phones, so anytime you want to use Quora, you have access to it.
Now that the intro about Quora is out of the way, you can now look at the different ways in which you can use it to promote your website:
Your own Quora account
If you do not have an account in Quora, make one first. It is a simple process, and you can use your Facebook or Google account to sign in. While setting up your account, create an attractive profile, and fill it with all the topics that come within your realm. A perfect bio is important because when users click on it and visit your profile, they will be able to read about your business. Hence, it is important to clearly mention your brand and your website to enlighten people on your business. It is the best portal to showcase your brand.
Information about expert topics
In the Quora website, you can add details about interesting topics, or topics that you like to follow and care about. You can use the Search feature in Quora and find popular topics on which people seek answers. This would help you be the centre of attention and drive people to your website.
Linking your profile with social networking sites
In order to get more people to your website, it is not enough to have a Quora profile, (even if you have a Facebook imported profile). It is important to link all your active social media channels with Quora, and each time you give an answer to a user question, promote the same in all the social media sites. This would attract people to your website.
Following other users
It is important not to remain an entity on your own while in Quora. Make your presence known by commenting or 'upvoting' on other people's answers. You can also follow other people in Quora and be notified when they answer something. This would help you establish relationship with other users, and businesses. This would also be helpful in getting followed back, and you will be exposed to users accessing those answers as well. And is a major boost for promoting your website.
A few interesting facts about Quora:
You can exhibit your expertise in your field in the website
Quora entertains about 1-2 million active monthly visitors every month
It has the potential to drive traffic long-term; there is no expiry date
Publish Quora blogs by providing questions and answers
There are more than 40 million users in Quora, with about 300 million questions in there
Few things to know about Quora:
Through Quora, you can set up a tagline and your areas of interest.
Remember, your tagline says a whole lot about you and your business because the website says a lot about your business.
Create a good tagline because the wrong one can confuse visitors and they might never visit your website. In fact your tagline acts as the landing page for your website, so give it due importance.
After setting your Quora account and selecting categories relevant to your business, remember to give answers only to those you are knowledgeable about. So wait until you see something you know very, very well. It is important to create the impression, and the rest will follow.
Making answers attractive:
Always be precise
Use bullet points to enable easy reading
Use images, statistics, quotes, etc. to substantiate your points
Research well
Write genuine answers
Make sure you write content based on business, rather than on lifestyle or politics.
Kindly avoid:
Blatant promotion of your website. If you write statements like "Please visit my website to know more answers", "Visit the website", etc., that will be a major turn off.
Copying answers from somewhere, and posting them as your own. Those are easily traceable.
Sarcasm; wont get you anywhere
Conclusion
Quora is the future of content marketing, and it is where people are going to hang out. If done properly and with genuine URLs, you will definitely have traffic on your website. Quora has evolved to be one of the best sources through which you can attract high quality traffic, and is the perfect answer for those seeking readers, subscribers and regular viewers. Answer intelligently, and there is absolutely no doubt that you will get good traffic.
Flickr.com / Dimitry B
---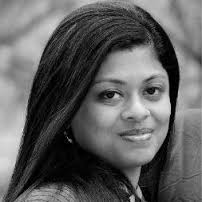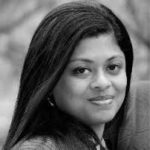 About the author: Reema works as Thought Leader at PHPBabu.