Top 10 PHP Development Companies In India
India has evolved to be one of the hottest destinations for outsourcing PHP related projects. PHP is the most preferred technology for websites and creating blogs, and the skill level in India has already raised it to greater heights. We have listed top 10 PHP development companies in India, currently doing great business to cater to client requirements.

Before getting into the details of that, here are certain things you should look for in a PHP Development Company:
How experienced are the PHP developers?
Check the portfolio of the PHP company
The company must provide both traditional PHP programming, as well as the latest PHO technologies as well
The budget you have VS the payment they demand
And more important, the customer support they provide
1. Hidden Brains

Hidden Brains in Ahmedabad, Gujarat has evolved to be a leading PHP development company in India and has proficient developers capable of building mission critical web applications. They have leveraged the power of technology to develop highly dynamic websites, database driven websites and complex web applications. They work hard to align business processes with client needs and strive hard to make it perfect.
2. PeerBits

PeerBits in Ahmedabad, Gujarat provides global IT solutions for its clients and consists of a highly advanced team to fulfill their needs. Though a Colombia based company, Peerbit caters to a wide variety of clients in India and across the world by providing the best in web design, web development and mobile app development. They make sure to take a systemized approach to deliver services as per client gratification. However, they specialize in building native apps as opposed or hybrid or web and makes sure to provide great animation and UX/UI design.
3. Yuhiro Technologies

Yuhiro Technologies located at Kochi, India has carved a niche for itself in the field of software development. The company has a huge team of highly skilled, exclusively educated skilled developers who are experts at creating projects requiring PHP, .Net, Android, iOS and hybrid applications. The company has roots in Heidelberg, Germany and skilled developers from India. They have an exclusive HR strategy that would help you find the right developer for your project. Right from the initial seed to the final completion and submission, the project manager works in accordance with the developer team and they constantly remain in tune with the clients to ensure the product gets on the road exactly as planned.
4. TIS India

TIS India in Noida, Uttar Pradesh promises a highly dedicated professional PHP development team that has worked together for more than 100 projects. The company, with its 7+ years of experience in PHP development services, is equally adept at creating microsite for startups and developing multiplefaceted websites and applications for large enterprises and Fortune 500 companies. The company constantly updates its technologies to accommodate the latest trends and technologies. The agile team at TIS India work with LAMP stack and Web 2.0, Web 3.0 and Ajax to make their apps interactive and intuitive.
5. DRC Systems

DRC Systems is also another offshore development company located in Ahmedabad, Gujarat. The company provides specialized services in PHP development, Magneto development, TYPO3 Development and for various platforms including Android and Windows mobile. They provide customer software development services for enterprise solutions like Odoo, OpenedX, AI or Robotics. The transparent business system that they follow has been instrumental in their success as a reliable PHP development company.
6. Miracle Studios

Miracle Studios at Chandigarh is a Web Design & Development Company offering a wide range of IT services, including web designing, web development, iPhone App development, 3D Animation and so on using PHP. The company houses adroit web designers and developers who work closely with clients by monitoring each of their requirements in thorough detailing. It lets you hire specialized dedicated mobile apps developers by looking at the projects and portfolios the company has been a part of, especially in PHP. Through PHP programming services, the company is able to deliver tailor-made PHP MySQL programming, subscription based and membership websites, Interactive websites and web application development, Commerce and shopping cart solutions, online job portals and many more.
7. Claritus

Claritus has recognized the core competence of PHP as a very powerful open source technology, and provides skilled PHP developers from India. The developers have worked across hundreds of projects together, and know how to work around to create a successful product. The company offers a number of PHP based solutions like Dynamic Portals and Website, Application Development, CMS Customization, Custom php Application Development and plenty more. The company is totally focused on client requirements and acts as the perfect digital assets solutions partner. The company also focuses on giving providing customized services and values to its customers, and leverages their huge talent pool to ensure its track record remains the best in PHP development.
8. Techno Infonet

A leading provider in Web, Mobile and SEO services, Techno Infonet is located at Ahmedabad, Gujarat and provides PHP services like PHP Web Development, Open source CMS Solutions, Web Application Development, PHP/MySQL Development, Custom PHP Programming, Portal Development Services and so on. The company houses a team of qualified professionals who uses the newest methods and the tried and tested technologies to cater to their diversified client base.
9.Ezeelive Technologies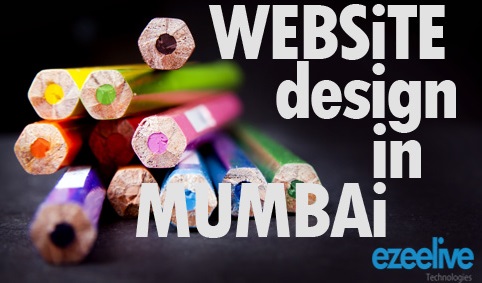 Ezeelive Technologies is located in Mumbai India and is a company with experienced PHP developers, designers and developers. They have completed more than hundreds of successful projects and still counting. Over the years, the company has secured excellent reputation among its clients.
10. Konstant Infosolutions

Konstant Infosolutions promises to build not just IT solutions for its clients, but new possibilities as well. The company strives for excellence by adopting the most advanced technologies for creating IoT products, eCommerce platforms mobile apps, AR/VR, cloud integration, enterprise mobility, according to their website. PHP is highly popular because it provides a greater level of security when compared to other technologies, and developers are always in favour of technologies that can run on all platforms, so they can deploy the coding of one operating system to another.
Flickr.com / dollyshah493, Dynamologic Solutions, Samuel Rajan, Stefan Dan, irgeorge llanes pecore, C_osett, Sam Maniar, Ezeelive Technologies, Konstant Infosolutions (P) Ltd.
---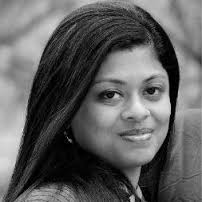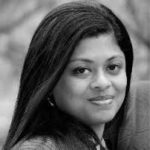 About the author: Reema works as Thought Leader at PHPBabu.