What does it cost to build a web application?
Time and again, the importance of having a web application to complement your business has been emphasised everywhere. Nothing could be more damaging than having a web app that doesn't function optimally. Your customers expect you to develop a web app that gives them all they want. If you are looking to create a new app, consider these points.
What kind of an app do you need – web app, native app, responsive app or hybrid?
Whether to hire an agency, outsource the work or delegate the task to your in-house development team
Features needed in the app
The time frame within which you need to make a launch
After you go through the process of hiring an agency, or outsourcing the task of developing web applications, you can discuss the cost. If you have a budget, you can easily plan it accordingly. Here are some things to consider:
1. How big is your app
There are three options for you: Small, Medium and Large. For a small app, you can have around 4-5 key feature pages. This would be excluding static content, registration pages etc.
For a Medium size app, you can have around 6-9 key pages, again without including static content, registration pages etc. For a Large size app, you can choose to have 10-15 key features, apart from the others.
2. The level of UI
You can decide on the complexity of your app depending on the level of user interface needed. There are three options – Minimum Viable Product (MVP), Basic product and the Advanced one.
For an MVP, the app would contain the basic features, complete with a standard UI/UX design. Nothing fancy. It is perfect for startups as it requires less investment and would provide a smooth market release. The cost will be dependent on whether you are doing it yourself or hiring a developer. An experienced developer would be expensive, charging somewhere around $40- $60 an hour. You can create an MVP in around 2 weeks. The making of such an app would take around 300 to 500 hours, which includes Planning, Wireframes, Backend, Development, Landing page & additional screens.
A Basic app would most definitely be dependent on the features you need squeezed into it. So,
Development time X Developer's hourly rate = App Development cost
The Development time will contain the features you need in the app.
A Large size app is mainly suited for enterprises. Examples would be Facebook and Whatsapp. If you are looking to clone Whatsapp, the time to develop it would run into more than 6 months. And the cost can be calculated on the basis of developer time and features. The amount is likely to go into 6 figures then, and of course, lots of waiting time
3. Social Accounts and more
The cost of the app would be dependent on the emails and number of social accounts you need on it. You can include Facebook, Twitter, Instagram, Google accounts, LinkedIn multi-tenant accounts, subdomains etc. Social media compatibility and GPS locators will cause the cost to rise, because then it becomes a complex app starting at around $60,000. But considering the amount of exposure you can enjoy by adding SM compatibility, it would definitely be worth the investment.
4. Customisation

This is a serious factor in mobile app building. You can build an app in as low as $40,000 or as big as $650,000. It all depends on the amount of customisation you want to build within it.
The time to develop and the cost would also depend on the amount of customisation you need. During customisation, you get to decide on the following aspects:
(a) The number of app screens – The more screens you need, the more work it would need, and the more expensive it becomes
(b) Complexity of the screens – If the screens contain simple navigations that follows standard app conventions, the costs would be considerably lower.
(c) Ecommerce and in-app purchases – Anytime you are working with money, you cannot leave anything to chance. The security of your site, and that of your customers would be at stake. You can decide on the extent of security needed, which will also directly affect the price.
5. Type of app
Your app costs would also depend on the platform you want to launch it in – iOS, Android, Desktop app, Hybrid. The costs for launching them in their respective stores are different. And it would also depend on how the app will be marketed.
(a) Game app – The coding for apps is generally complex, and depending on the complexity of the game and the levels, the cost would vary. Anyway, if you are looking for a ballpark estimate, it would range somewhere around $10,000 to $250,000+.
(b) Table based apps – There are apps that provides users with lists, wherein they can click to go the next section and move on. The cost for such an app would be somewhere between and $1500 and upwards depending on whether you are designing it for iOS or other platforms.
(c) Database driven apps – This is complicated app development process because it entails taking all your data (including content, data, images, videos and sounds), and rolling them all within a framework. The cost for this could easily go to &50,000 and upwards, or even low as $8,000 depending on the amount of data needed.
Final thoughts
Just like the prices of everything have increased over time, the cost of building a website has changed drastically, especially if you look at the figures of two years ago. However, quality of an app cannot be compromised, and unless you want an enterprise level app with SEO optimisation, responsive design, world class style, you can easily bring it within a desired budget.
You can discuss this with a reputed web designing company to get a better picture of the cost. Web app development has become more streamlined in the recent years, so the costs
have actually gone down, making it an investment you cannot do without.
Interesting Articles :
Steps to build a good Web application
Overview and guide for Web application development
Picture source: Flickr.com/ Paul / FontFont
---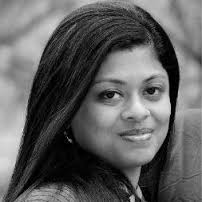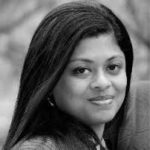 About the author: Reema works as Thought Leader at PHPBabu.