10 Tips For Successful App Marketing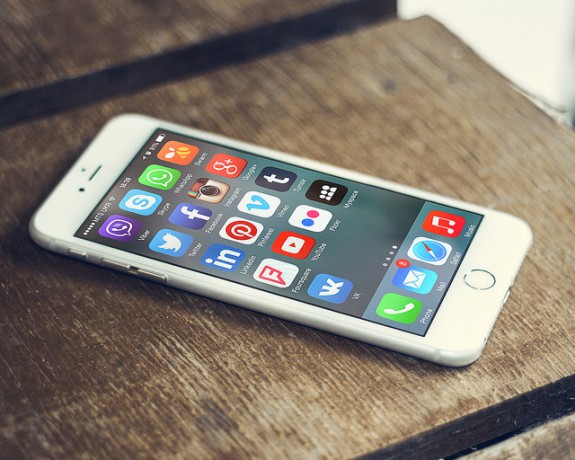 How about taking special care to get dressed for an important presentation and then forgetting where you kept your car keys at the final moment? How will you reach your workplace on time? In the same way, you have a great app, but have you taken pains to have a successful launch? How do you attract attention to it? These days, launching an app is no big deal. Everyone does it, so what's special plan do you have to make it noticeable?
Creating and perfecting an app, and then marketing it – these are areas where you have to take great care. You might spend months perfecting your app, but how much time have you spent charting a marketing plan?
Here are some innovative tips on how to market your app:
1. Buyer Personas
Marketing your app is an entirely different project. It actually starts with whom you are trying to market your app to. Hence, start by collecting analysis reports and metrics related to this. It is important to go beyond your social circle and focus on target customers. You will have to create buyer personas and define the common characteristics of the people you are trying to target. This way you will be able to determine who will enjoy using your app, what features they would like and dislike, and even understand their needs.
2. Analyse competition
It is very important to keep an eye on competition and learn how they are faring. You can learn a lot from their failures; stay a step ahead of them by avoiding the same mistakes. You can also look at the most appreciated features of their app, include a different, and bettered version of the same in your app, and highlight those while marketing your app. This would definitely catch user attention.
3. Plan & Optimize your App Store page
One of the most important things in a marketing plan is the ASO or App Store Optimisation. This is where people decide whether they want to be your user or not, because if you are not able to impress them here, you have lost them forever. Here are some of the main ingredients in the ASO:
App name – Create a relevant name for your app; something they cannot forget.
App Description – Describe the app using the best suitable keywords, so it will feature in the search engines.
Keyword Optimisation – A very crucial section where you decide the words that would bring visibility to your app. Put yourself in the shoes of your user, and type the words he/she would, while searching for an app like yours.
Images & Videos – Images and videos are what attracts people to your app, so make sure you have the best screenshots.
4. Beta Invites
Beta testers would review your app, so you can make changes before the final release. There are plenty of ways to find beta testers for your app; make the best of it. Try platforms like Ubertesters, Betalist, Killerstartups, Reddit, Testfairies, etc. to find beta testers.
5. Treat your existing customers well
It is important to regain the loyalty of your existing customers, so make sure their interests are taken care of. The mistake most people make is concentrate on new customers, while forgetting or ignoring the old ones. The old ones have to be pampered, given incentives and special promotional offers.
6. App Press Kit
Journalists can rely on the app press kit to write everything about your app. However, it should contain APO, description, screenshots and so on. Perhaps, you can make it interesting by adding a short video demo, a user story etc.
7. Shortened app links
Long app links in social media channels can be a bit boring, and people tend to tune them out. So make use of services like Bitly or Branch.io to promote your website or app link. This way you can save multiple lines in the email, or in the social media while promoting your app.
8. Making the best use of paid advertising
Mobile ad campaigns can help a lot, especially, when it is done in the right manner. Spend money on app marketing and advertising in such a manner that your app will stand out from among the rest. App install ads will inspire downloads as they will take your user to the download page directly. Most commonly used platforms are Apps Search Ads, Facebook app install ads and Google's mobile app install campaigns.
9. A 'website headquarters'
Your website can funnel a good chunk of the users to the app stores. Powerful websites can drive downloads and organic searches, so ensure yours is timely, updated and prepped up to promote your app.
10. Support system
Yes, that's right. App creators often fail to realise the importance of customer support, as an integral part of app marketing. That could lead to a let down.
Customer satisfaction is a crucial metric in the success of your app's marketing plan, because indirectly, it will influence customer reviews and "word of mouth" scenario. Collect as many common user queries during your pre-launch and beta launch phase, and incorporate them all as FAQ or knowledge base, to improve the app's support system.
Closing Thoughts
The first week of your app launch is the most crucial time because it is the testing time where your credibility will bring success, or the lack of it will bring failure. Follow these 10 tips to the letter, and you can easily make a buzz that will capture attention.
Once your app is out, follow up with consistent promotional campaigns and app updates. Follow up by quashing any bugs that might occur from time to time during the regular updates.
Surveys, emails and incentives can keep you in the same page as your customer. Analyse your app marketing results to ensure you are headed in the right direction. Perhaps, you might need to polish your screenshot or add a new video to generate that buzz if you feel the attraction is wearing thin.
Interesting Articles:
How to launch your app successfully
Effective ways to launch your app marketing campaign
Pictures: Flickr.com/ MacKenzie/ Blogtrepreneur
---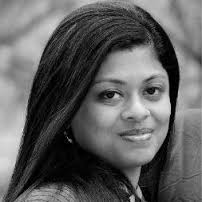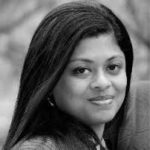 About the author: Reema works as Thought Leader at PHPBabu.