How to make a lot of money with web applications?

Desktop apps became almost obsolete after 2014. Almost everyone has a phone these days, and about 80% of the people have smartphones. Consequently, having a web app is not a luxury possessed by Fortune 500 companies and multi-million dollar companies. It is not a gold rush, but rather a necessity you cannot do without. If you have a web application, it is like establishing your authority, your credibility in business.
If you have a really cool idea for a program, then put it into reality. You have a team of developers, or you are hiring yourself a team to make an awesome app. But how do you make money?
In an earlier article, we talked the expenses entailed in developing a web application. In this article, we will be talking about how you can make money from it. Sounds good, doesn't it?
1) Decide on the platform
If you are just starting out with the app idea, decide which platform will bring in more revenue. You could go for a single platform, or more than one, depending on your requirement and bet. The platform popularity and market penetration will definitely affect your earning potential.
The leader in the platform category is most definitely Apple's iOS platform. Android comes next. Top developers in the Android platform earn handsomely, so you can say it is 'top heavy' in terms of earnings. On the contrary, iOS platform has a wider spread of earnings, so if you are a developer, you can earn money through the App Store, even when you are a newcomer.
The other two platforms that generate revenue are Blackberry OS and Windows mobile platform. There are other niche platforms, but once you start earning from the top platforms, you can port your apps to these platforms too.
2) Choosing the category for your app
Apps are big business, choosing the category for yours is an even bigger business. The global app revenue hit $52 billion in 2016, and is estimated to show an increase of about 18% by 2020, according to Business Insider.
Games fall in the highest grossing category. King Digital Entertainment's Candy Crush is a high grossing app, earning $1.6+ million daily through in- app purchases. Supercell, Clash of Clans and Clash Royale fans, earns over $2.3 billion annually. After gaming, you will probably be able to earn millions with social media or online shopping apps. So if you are not intending to make a gaming app, you can really consider other categories like music, education, travel and ticket booking etc.
3) Making money through subscription apps
You can make some real money by developing dating and matchmaking apps as well. Programs like Tinder have 'in-app purchases' that will bring them money, even if the application itself is free to download. These are called subscription based apps. The users pay on a monthly or yearly basis, and you can generate interest by providing exclusive material and by removing the commercials.
Other top grossing categories that generate loads of money through subscriptions are Spotify, Hulu, Netflix and Pandora. You can also increase communication among users by providing a feature where they can share playlists with each other.
4) Smart TVs are also grossers
Apps have emerged from mobile phones, entered desktops once again, and have found a second home in Smart TVs. Thanks to Amazon, YouTube, Netflix and Hulu, Smart TVs are getting into many homes these days. This is a new revenue-generating stream that you mustn't ignore. Video game consoles like PlayStation 4, Xbox One and Wii U have their own app stores and are being sold like crazy. So if you are thinking of branching out to more platforms after your initial stint with the traditional apps, this is a great option to try.
5) Smart watches

Just like Smart TVs , smart watches are also gaining momentum in recent times. Though it is not as rampant as the TV, there are some really big players in the market like Apple, Samsung and Sony. Smart watches with wearables have become hotter as fitness freaks and sports enthusiasts wear them for their workouts and practice sessions. So that's one area where you can tap and earn a lot.
6) Both free and paid versions of your app
The goal to attract more people to your website can be fulfilled by having a web app, and the goal to encouraging more people to using your app is by having it's free version. Once you provide a glimpse of how your product can be useful to your users, they will want to try your paid version. Ads are always found in free apps, and in order to be free of them, people might get the paid versions. But in many cases, this might not be incentive enough for Android versions, so you will have to try some other incentives.
7) By creating more than one app
If you have more than one good idea for your app, create more than one program. The more quality products you develop, the more chances they have of it getting noticed, and this way, you can make more money. All your apps will start grossing, and if you really take effort in perfecting each product, they will bring more revenue. Maintain the web applications, build new versions, fix the bugs, update them regularly, never spam the market with useless programs and you cannot go wrong.
Closing thoughts
According Smart Insights, on an average, people spend about 90% of their time on web applications. And more than 80% of mobile minutes are spent on web programs. In India, the figure says 88%. According to Yahoo's Flurry analytics, in US, about 90% of the consumer's time is spent on mobile apps. These figures are proof enough for the success of mobile apps as a revenue- generating medium. As explained before, you can create social media apps, utility apps, gaming apps and it is not possible to go wrong.
It is true that not all apps make money. So it is important to have a solid business strategy and goal before you get down to business. Customer experience and security are major features that can drive success and revenue, so make sure those are covered.
Interesting Articles:
Methods to make money with Apps
Steps to make millions with Apps
Picture Source: Flickr.com/ Paul/ CODE_n
---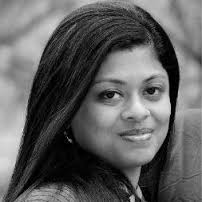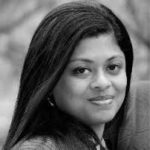 About the author: Reema works as Thought Leader at PHPBabu.