Why you should consider outsourcing to the Ukraine
Whatsapp and Paypal had their developers from Ukraine Grammarly and Petcube were developed in Ukraine.
It is true that India was one of the first choices for companies in the UK, US and Canada, but slowly other countries like China, Ukraine and other Latin American companies came into prominence.
If your company is based at Germany or UK, you might know that Ukraine is probably becoming the first choice in outsourcing. The most basic reason is that working with your local software engineers in your own office, and working with Ukrainian developers no longer has huge differences. Here are the main reasons:
1) Business culture
The developers in the Ukraine will be in tune with your working hours, the time zones don't show much of a difference. It is true that Ukrainians are infamous for being late, but once you get adjusted to that, it will be smooth.
2) Knowledge of English language
Ukrainians, especially developers in the mid-to- senior level, are quite proficient in the English language. The younger generation are also recognising the importance of the language, and schools and universities have emphasised the importance of learning the language. German is also a popular foreign language in the country because the country already has very strong ties with Germany. People in the IT, start up and creative sector have decent command of English.
3) They play things close to chest
Ukrainians are trustworthy, you can expect your business secrets to be in good hands, because though hospitable, they are very, very cautious when it comes to trade. Once you establish a link with them, they will reveal their hand, but this will happen only slowly. So if you want to know more about their staffs and turnover, you will have to establish a partnership with them.
4) Great geographical position
Ukraine is conveniently located in the centre of Europe, so companies located in the continent can visit the country for any major business discussions. Travelling within the country is cheap.
5) Impressive logistics
Ukraine developed great potential in several key areas of logistics that's important for business. The country ranked 102 in 2010, and moved to 61 in 2014, that's the impressive gain it has achieved.
6) Good price-quality ratio
When you compare the developer rates for UK and Ukraine, you will see why the latter has become so popular. The developer rate per hour would be between $25 to $50 in Ukraine, while it could be anywhere between $50 to $100 in UK. In the same way, if you have an app idea, you can calculate the number of development hours and make your decision. The chances of getting value for money work are very, very high.
7) More number of tech graduates

The tech sector is booming, and the students in the country receive world class teaching and after graduating, they are likely to get jobs that would sharpen their skills. The number of students graduating are increasing every year, and many companies already consider the country has a tech goldmine. This lead to a burst of outsourcing.
8) The Western and European countries like to set base here
Ukraine is becoming the favoured destination because of its low cost of living. Though the cost of development has slightly increased over time, it is still looking attractive for the Western and European countries. Many companies have their R&D division here. Examples would be Samsung, Wargaming, Magneto and Gameloft. The British company, Playtech has its offices in three Ukraine cities already.
9) Mature IT market
The IT market in Ukraine is quite mature, and there are over 90,000 specialists in the country. If you have a customer software development project, you can get it easily done here. The country is already in the top 25 countries in IT service exporters, and the software engineering workforce is likely to reach 200,000 by 2020, with over 1000+ IT service companies.
10) Easy to find people with the right IT skills
As explained the country has a huge talent pool, so finding the people required for your project is also easy. You can also get the software companies to cover all your requirements in a single contract.
11) Analytics department
Most of the software development companies have an analytics department that would monitor the market requirements and suggest innovative techniques to reach more customers. This way you can easily stay ahead of competition.
Other features that make the country suitable for outsourcing:
1. The country has a lot of young talent just waiting to be tapped. The open- mindedness makes it easier for forge partnerships with them. The young talents have a sense of openness and positive thinking that would make it easy to trust them.
2. Additionally, the internet speed is pretty fast, placing the country in the 28th position; this would be a great help in conducting business from remote locations.
3. The best thing about targeting Ukraine is that if you are from the US or UK, you don't need a visa to enter the country. It is a major relief when you have to travel the country for recruitment purposes.
4. The accommodation costs are also very less, making it even better when you have to visit the team.
5. The working hours are good and flexible, and they are ready to work while their US clients sleep.
6. The team can speak not just English and German, but will also be comfortable with French, Italian and Spanish.
7. The cloud computing techniques in the country is fairly advanced. Your data will be virtually safe, thanks to the superior equipments housed within the companies.
Closing Thoughts
Ukraine is really getting top in the outsourcing list. The companies promise a varied range of engineering capabilities, and most of them have already been offering agile development for the past few years. Though the country had been going through political instability, it has not affected outsourcing in any bad way. The quality of the developers is also fairly high, and new players emerge every year.
Interesting Articles:
Why to outsource to Ukraine
Various reasons which are in favour of the Ukraine
Picture Source: Flickr.com/ Chronicles/ magicatwork
---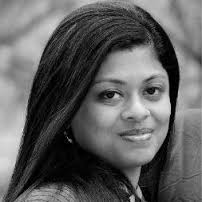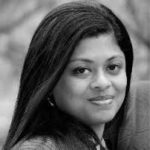 About the author: Reema works as Thought Leader at PHPBabu.