What Are The Traits Of A Good IT Service Provider?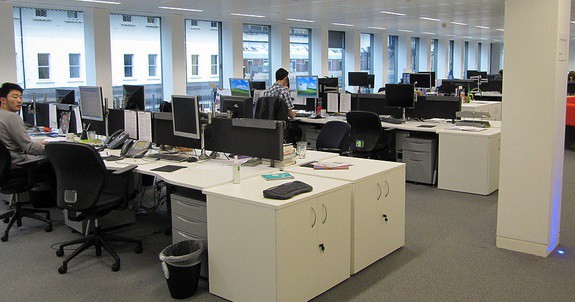 Irrespective of the size of business, it is important to find an IT service provider with whom you can partner well. IT issues crop up from time to time, and it is your IT provider who ensures that your work goes on, without disruption. If you don't have a good managed provider then you will not be able to fix problems, because quite often, you need to have the latest tools and technologies to detect, identify these problems and fix them.
A reliable provider will have a solid monitoring system so they can instantly counter any unwelcome surprises that may pop up from time to time.
Here are other benefits of having IT service provider are:
You get to partner with people having a broad range of specialties; if you have to purchase these one by one, it could turn very, very expensive.
You can focus on other core aspects of your business when the technical aspects are looked after by competent people
You can easily handle multiple service providers through the IT services, especially with the ones that are on a temporary basis
If you don't want to overpay your staff, and would like to deal with talents from across the world, this would be a good choice
They can understand your work environment, and would keep it prepared so no nasty surprises can hinder it
But then it is very important to know what qualities lies in a service provider. It is these qualities that make them an ideal partner for your business needs.
1) Cross-platform support
Majority of computers run on Windows. And many of them run on Mac as well. Linux is often used in the way of firewalls or web servers. You need an IT service provider who can navigate his way around servers easily. They should be able to work well in all platforms, and provide support when you need Windows Server 2003 or an Ubuntu web server in Azure.
Your IT partner would help you configure the workstations, depending on what platform you need it for, and make sure it works smoothly and securely. The provider would also be able to support you on the platform you need for your business. For example, an iMac user would never shift to Android, if security is of primary importance, and an Android user would think twice on the budgetary scenario if he wants to shift to Mac. If you are ever thinking of shifting from Android to iMac or vice versa, it would be good to get a provider who is comfortable across various platforms.
2) Experience says it all
A good provider will have seeped in experience, so they will know what you need and when you need it. Consider the specific programs and systems that your company needs in order to do good business, and check whether the provider will be able to support it, and at the same time convert to newer technologies and equipments as and when they are introduced in the market. You can always verify their knowledge and expertise with their past clients. Take time to ask about their technicians, and verify whether their services were provided on-site or remote.
3) Must be able to deliver speedy solutions
Everything is valued on the basis of time and money these days, so if your business is facing any IT related issue, then the service provider must be able to provide quick resolutions and provide speedy service. And the results must be top class because shoddy solutions can really affect your business.
4) Available always
A service provider worth his salt will be available 24/7 365 days a year. They don't take a holiday because you never know when an onsite technician is necessary. If you are looking to safeguard your company's operations, then you need a provider that can first solve your issues remotely, and then escalate it to a site visit if the problem persists.
5) Assume a proactive approach
A good provider will not wait until something goes wrong to fix it. They will have the agents, resources and firewall to continuously monitor and protect your network. They will have valuable tools to update your present IT assets so you will stay immune to the IT problems that plague most users. A provider embracing a proactive approach will prevent downtime and costs associated with it.
6) Uses only industry standard tool
Make sure the IT provider uses only industry standard tools though it is more expensive than the cheaper version. A provider using industry standard tools will have certified professionals managing your email service, your website, network, Wi-Fi, your antivirus, document storage etc. Check for the professionals' certification because then you can ensure that they mean business when they advertise their services. They should have a proven track record for their claims as well.
7) Facilitate partner relationship
The service provider must be able to foster a relationship of trust and honesty. And that means getting to know your company's IT assets before making their own recommendations. They should act as expert consultants on everything related to IT, and provide valuable suggestions on how you can fulfill your core competencies through IT. In fact, they should act as a customer-driven partner who cares about your company.
8) Be prepared for the future
The IT people must be well-equipped for the future, and be prepared when companies like Microsoft, Google, and Apple make their announcements regarding new products and services. The best partner will provide the newest cloud technologies because that's where the future lies. Your partner should be comfortable with getting new cloud technologies and adapt them to the current infrastructure. They must also be knowledgeable enough to advise their clients on whether to go on-premise, cloud or hybrid solutions.
Conclusion
Your IT partner must have all the above-mentioned qualities; if not, it is time you changed for the better. Also make sure you can get a streamlined, customized solution from the provider. And from there, you can take off and a run a great business!
Interesting Articles:
Interesting Slideshare article explains how to become top service provider
Must have qualites for an IT support provider
Pictures: Flickr.com/ Lake/ U.S. Department
---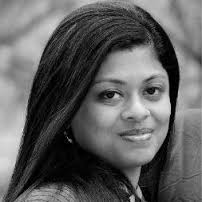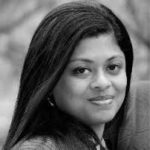 About the author: Reema works as Thought Leader at PHPBabu.