Outsourcing to India, Advantages and Disadvantages
Outsourcing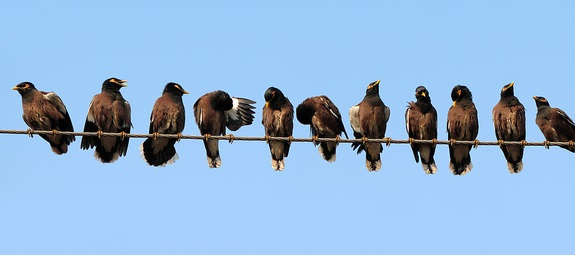 Outsourcing is one of the fastest growing industries in the world. So it can be defined as a process, function, operation, job or task that can be executed by your own employees, but is instead outsourced or contracted to an external third party for a specific time period.
The third party can execute your business functions either on–site or off-site. Outsourcing includes both foreign and domestic contracting. Companies primarily outsource to reduce certain costs, which may include peripheral or "non-core" business expenses, high taxes, high energy costs, excessive government regulation or mandates, and production or labour costs.
Why Choose India?
80% of European and US outsourcing firms ranked India as their number one outsourcing destination. Outsource to India because of the huge cost and time savings. India has skilled and talented human resources. In India 3.1 million graduates are added to the workforce each year. India offers flexible pricing options. For example a good developer in U.S can cost $80 to $200 per hour but in India it is $20 to $70.


Modern India is well-developed and offers state-of-the-art telecom, ISP (Internet Service Provider), and cellular networks in all major cities and towns.
Clients are offered the latest and best in software technology, including customised solutions for various applications such as e-commerce, business process re-engineering, system migration, legacy system maintenance, system integration, and much more.
Outsourcing companies also maintain uninterrupted communication channels with clients by providing high-speed bandwidth via satellite connectivity, submarine cables and fibre optic networks.
Indian outsourcing companies are able to provide the quickest time-to-market due to the advantages gained by time zone differences. The 12-hour time difference between India and the USA provides companies with numerous opportunities for work to be completed earlier than expected, leading to greater efficiency, increased productivity and more time to focus on other crucial tasks.
Kinds of Jobs that outsourced to India
India is a country which has skilled resources in almost every field.
Accounting
Information and Technology
Telecommunications and Networking
Insurance Administration
Security
Human Resource Administration
Marketing
India's outsourcing industry has been facing many challenges and restrictions, which affects the growth of BPO companies and their employees. Most organisations have come to realise that by outsourcing non core activities, not only costs are minimised and efficiency improved but the total business improves because the focus shifts to the key growth areas of the business activity.
Top Outsourcing companies in India
Genpact Limited
Tata Conultancy Services BPO
Serco Global Services Ltd
Aegis Limited
WNS Global Services
Wipro
Infosys BPO Limited
Aditya Birla Minacs
HCL
Firstsource Solutions Ltd
How to start the outsourcing work..
You need to be an expert in the field, therefore training is needed
Get Clients
Judge the work Not the person
Free trials
Manage your contractor properly
Advantages
Reduces Cost Operations
Cost saving is one of the top advantages of outsourcing to India. The cost of operation is low. Also, cheap labour makes outsourcing attractive.
Improve Productivity
The process efficiency is improved because your company can focus its resources on its core functions. Quality work can be done. Skilled resources can be applied to each area of work.
Reduce the Risk
Outsourcing will reduce the Risk of that project, since the outsourced person is specialist and experienced, so he will plan your project easily.
Increases Flexibility
Outsourcing the supporting processes gives the organisation more time to strengthen their core business process, energy and time can be saved and we can give more focus to increase our business. The West and the Asian countries have a time zone difference. Within the evening, your work will be done and also the business gets closed. Companies in the service industry will get benefits from this.
Experience
You will get experience and expertise as they are delivering services to multiple companies.
Productivity
Outsourcing adds as a boost to your business' productivity. Customer satisfaction will be improved. As a result, the outcome of the organisation improves on both the core and non-core aspects.
Familiarity with Global Language
Proficiency over English is an important factor of outsourcing works to India. This helps in a clear communication which is essential for the successful management and completion of the projects.
Disadvantages
Risk of poor management
While managing, project time is lost. Precious time is lost while doing client communication, translating requirements to the Indian programmers. Even paying for accommodation, airfares also need to be factored in.
Reduction in Employment
If the projects are outsourced then it means they have been done at cost of the resource of the native country.
Political Movements
Political instability is also another major factor. India is not a politically stable country. Civil unrest can lead to chaos and closing of businesses for days.
Quality
It arise if the outsourcing provider doesn't have proper processes and/ or is inexperienced in working in an outsourcing relationship. It is very expensive to fix the errors in an error prone project. Dodgy programming requires several layers of patches. So, there is a lack of quality control.
Risk of exposing Confidential Data
There are risks to personal data. Once the data is outsourced, there is a very little control over the data. It involves a risk if exposing confidential company information to a third-party.
Cultural, Social, & Communication Differences
Your company will need to adjust to and accommodate social & cultural practices of the vendor. Difference in time zones, native language, and accent causes communication difficulties among businesses & service providers.
Security Issues
To the competitors, outsourced projects can be copied and sold again. It becomes a serious issue regarding to licensing and copyright.
Scope and Budget enhancement
If everything has not been clearly mentioned then there are chances that the project will escalate its scope. This can result in painful delays and cost increment.
Timing
The outsourcing provider may work with other customers, they might not give time and attention to a single company. This may result in delays and inaccuracies in the work output.
Challenges and future of Outsourcing


The industry is undergoing an evolution, and will continue to be driven by changes in demand. Offshoring Research Network found that the outsourcing industry is transforming as new providers are emerging while existing providers are expanding into new markets. India has made remarkable achievements and has built a strong reputation in the outsourcing industry.
Conclusion
Outsourcing is the top business trend in the world wide. The subcontinent has managed to position itself as a major outsourcing hub. The dynamics of global business are changing, and outsourcing is no different. If your company has a good taste to outsourcing which is far much pocket-friendly with promising results, you are surely heading for a better experience in your business set-up. Industry experts predict that Latin America and Europe will be the new outsourcing destinations in the near future.
Some more views…
Why Outsource to India?
India can do for your business?
Pros and Cons of Outsourcing to India
Advantages and Disadvantages of Outsourcing
Mehr zu Softwareentwicklung auf dem Subkontinent
Flicker.com // Karunakar Rayker, Kinshuk Kashyap, Sandy Suryadinata, Phuket@photographer.net, Seniju
---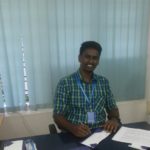 About the author: Deepak is Head of PHPBabu and also works at the parent company YUHIRO Technologies Private Limited as office manager.