What Does A Landing Page Cost?
In the shortest words, a landing page is a standalone webpage meant for marketing/advertising conversion. This is where your visitor steps in once he clicks on the link to your website. The quality of the landing page will decide the future of your website, and your business.
You must have seen webpages that invites you to sign up, download an e-book/whitepaper, contact form and so on. These are all typical landing page examples. In this article, we will go further deeper into this, a few best practices, and see what all it can do.
A landing page is thus, so different from your home page. The homepage is mainly used to introduce your business, your product, all about you and your team. It could contain videos of your product, customer testimonials and so on.
You might have seen CTA buttons and sign up forms as a regular phenomenon on several websites/homepages. Amazon's home page is a perfect example for a homepage. In fact, the website has so many different landing pages, one for each of its product.
Aim of having landing pages:

Landing pages are so valuable that it is virtually impossible to have a website without one. The main purposes of having landing pages would be the following:
Inviting direct customers and sales
Generating leads from the pool of potential clients
Build relationships with
Advantages of landing pages
There are multiple advantages of landing pages when compared to general websites.
They are much easier to set up
Can fit any budget range
They can convert at a much higher rate than a general page
You don't have to buy any additional domain name or hosting space
Trace the effectiveness and ROI of the page is much easier
Check who takes action, and who doesn't
You can check the effectiveness of your landing page by making use of the UTM tags and short link serves. However, you need to set it up correctly if you want to monitor whenever people takes action on your website. It is also possible to funnel this information directly on to your campaign pages.
Some people are of the opinion that Microsites are also good for creating CTA (Call-to- action), you can decide which is your call. Microsites are more suitable as part of a big marketing campaign because they can actually tell big stories about your product/service.
They facilitate brand awareness and make the sessions interactive. You may even find a specific CTA at the end of each page because each of these pages would be talking about different pages.
The main aim of a microsite would be to create a different experience, and may talk about more than one product.
The landing page has some very interesting elements and you can incorporate them while creating a page:
1) Compelling headline
Headlines are what attracts people to the website in the first place. Make it as stunning as possible. It should be unique; it should be enticing. So ensure the headline is clear, to-the- point and concise. The headline should be a gist of what you are trying to sell.
2) Persuasive copy
Good copy can help you get your point across. It should contain the benefits of your product, but just the right amount. Too much would prompt the visitor to flee the scene, too less would be insufficient. There are so many elements to remember while writing a copy, but that's a different story altogether.
3) Make use of media
The landing page should be pretty, and you can do it with the help of images and videos. Understand that the goal is to trigger human appeal and to direct attention towards CTA.
4) Build credibility
You can never invoke emotion without building credibility. Trust is an important factor.
5) Sharing in the social media
The ultimate aim is to bring more people in. So put in all the social media buttons that is relevant to you, and prompt people to share it.
6) Contact information
Never forget to include your contact information, and address. In case people want to reach you regarding something, how would they do it if they don't have your email address, phone number, and so on?
Different approaches to create landing pages
a) The tools – You can build landing pages with the help of landing page builder tools like Wishpond, Instapage, Unbounce, etc.
b) WordPress helps – WordPress comes a few exciting themes like Thrive Themes, ThemeForest Themes to add colour and style to your landing page.
c) Get it custom-built – You can also get it custom built by a web agency using in PHP, HTML, CSS or another web technology.
d) The cost – This would be somewhere around 20 to 50 US Dollar per month. There are several tools for creating landing pages, and their costs varies as well. For example, if it is Unbounce it could be a bit more expensive and you might need help from an external web agency or marketing agency. But they provide A/B testing, and come up with the best landing pages. Leadpages is another tool, and comes with an incredibly simple user-friendly interface. Instapage is powerful and provides a number of templates. Other tools include Launchstock, Shortstack, Hellobar, 5 Second Test and so on.
e) Cost effective and easy to manage – Marketing teams find that building landing pages are more cost effective and aids in conversion.
f) Expensive but really good to increase conversion rates and doing ongoing A/B Testing – Even if you are planning to go the expensive tool route, you can reap results in the ROI.
Closing thoughts
Therefore, a landing page is built with one main aim in mind – get more leads and conversions. It is imperative that the landing page remain distinctive from the rest of the pages in your website.
For one, it shouldn't divert your visitors attention from the main thing, conversion. Never put in any navigational bars, because that might entice some readers to click on them and move on to the next page. If they saw your website link through any of the ads that you've posted online, with the sole purpose of conversion, the landing page would motivate them to sign in.
Interesting Articles:
Working of a Landing Page
Overview on the design packages and social media landing pages
Flickr.com / thierry / thekirbster
---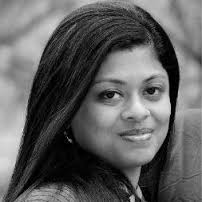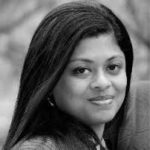 About the author: Reema works as Thought Leader at PHPBabu.