Project Management with Trello
Trello is a wonder tool, a dream come true for many. How about having a whiteboard with post-it notes on it? A whiteboard that you can carry wherever you go. It would be with you at your workplace, during your travel, at the restaurant, anywhere. You can manage all your projects, see who's working on them at any given time of the day, watch changes made to the "post-it" notes as and when they are done, and so on. All these and more sums up what Trello is about.
It is a project management tool that functions as an online post it note. The aim is to keep all the project members in the same page, so each one knows what the other is doing, so they can move accordingly. This keeps the production levels extremely high. The project management app is a system of boards, lists and cards that would help the team members keep track of each other. Here is a basic structure of this tool:
Boards – Board is a project that a team is working on. Only members added to the board can see that particular project. There can also control the boards, use it to send messages to their fellow team members, add themselves and other members to the cards, begin conversations, send files as attachments and create checklists.
Lists – The board will be a little cumbersome when left as it is. So it is divided into lists, which would categorize them among requirements. The list also represents the state of the project – ongoing, finished, etc.
Card – You can further cut down the board into cards that can be added, moved, edited and deleted. This makes it very flexible, and helps in portraying a specific element of the project. Depending on who is working what on the board, the changes made in the cards would keep the project transparent. You can also attach files and images, add members, labels, add due dates and deadlines, assign members, checklists etc.
This is a basic understanding of the different aspects of the Trello board. The main challenges that most companies face while working on a project would be brainstorming, scheduling tasks and orchestrating the moving parts. These are stressful, without something to support them. If you are planning to use Trello, then here are some incredible ways to do them:
1) Organise your tasks for the day
The tasks for the day can really turn cumbersome if you don't have something to rely on. Through this app, you can get a bird's eye-view of the entire day, week, month, year etc. Plan your project by depending on the tool, and never miss a deadline. Enhance the capabilities of the board further by maintaining time- blocks for different parts of the day to make it easier.
2) Manage an Ongoing Project
As explained before, Trello acts as a collaboration tool to handle ongoing projects that you and your team are working on. You can add people, due dates, track progress, invite more people and keep yourself in the loop of what's happening in your project at any given time of the day. And, in real-time. Which means when somebody makes changes to one of the cards, you can see it right away.
3) A better way to go back to your project
Trello offers the opportunity to reflect on the activities of the previous projects in the retrospective mode. Many project leaders use this tool for retrospective meetings, especially for remote teams. This also eliminates the need for writing notes to members as it could turn cumbersome in the long run, and you might even miss out on someone.
4) Scheduling visibility
The project manager's task is to co-ordinate the project and make sure each member is kept in the loop. If you have an overarching schedule and recurrent meetings, it would be good to note them all in Trello, instead of pinning them in the noticeboard. Tagging important members will ensure that they receive the messages.
5) A useful memory jog
Trello is great for personal tasks as well. You can jot down points when you are starting a new project, something like a to-do list that you can keep private. You can plan personal and official events in the form of cards, so you can go back anytime and check on them.
The collaborative tool helps in client meetings

Working with several clients at a time is always challenging because you have to keep up with their demands, keep track of their ideas and suggestions and work on them. Each client can be assigned a board, where they can view the success of the project. You can choose to have them in the Observer mode (where the client will only be allowed to post "comments", and not make any serious changes).
Note each client meetings in these boards, add a list of recommendations and ideas, put things in queue, check what is in need, get approval for new work ideas, contributions of fellow workers, go into deep discussions about the project etc. This is much better than the email, where chances of losing thread of the conversation are much easier.
Great for planning Editorial calendars

A recent addition for the Trello board would be the Editorial Calendar that you can use for content marketing activities. Websites like Mashable and ReadWrite use this board to plan their content and blogs. Hence it is perfect for both internal and external use. Different team members in the board can understand the status of each content, including what is published, what is waiting to be published and so on. Coloured labels to understand different ideas and topics.
Conclusion
The open ended interface and simplistic design of Trello makes it very popular. The tool uses the Kanban system, developed in Toyota to provide a stable performance. It can also be used for agile project management, if the project is small.
The collaborative tool would be a good solution for your user research as well. You can feel all your data in the boards, and check them for patterns. Organizing them correctly would give you surprising results. The judicious use of the boards will help you generate transparency and accountability in all your projects. Explore it, and feel the difference. Good luck Trello-ing!
Interesting Articles :
Hubstaff gives advice on how to use Trello
More information about this project management tool on WPCurve
Flickr.com / Rosenfeld / Science Cafe / Matthew
---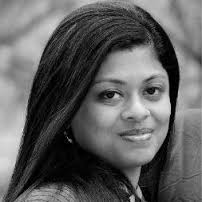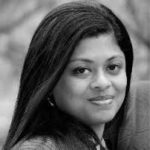 About the author: Reema works as Thought Leader at PHPBabu.