Why you should become a guest author at PHPBabu.com?
Great writers are always in great demand. Writers with good thoughts and creative ideas can increase traffic to a website/blog and can bring in a lot of indirect revenue to the company.

If you fit the bill that we have mentioned below, you must be a guest author at PHPBabu:
A track record of writing superb content
Superb content, someone who writes great content minus bogus information. Something that is useful to the reader, and will take him to a different level of understanding. So if you are going through any articles of writers who gives info about their bios and links. Check them out thoroughly and ensure their links lead to original works and not someone else's work or spammy websites.


It is also important to check the depth at which the articles are written. So that would mean checking out the length of their content as well. If the content crosses 1000 words, then you are looking at an author who knows his job well. It is not possible to convey something concrete in 400-500 words. So if you are looking for a person who writes long content, with very precise and accurate information but then it means he is an authority on the content.
No fluff content
Writing 1000 word content is no brainer, anyone can do that. This content has to be concise, precise and with absolutely no fluff. It is true that preparing concise content takes more expertise and more time, but hire a writer who is willing to do both.
Mediocre authors have the habit of spinning the same content and posting them in different blog sites. You can look out for duplicate content by running it through sites like Copyscape.
Why PHPBabu is the best place to become a guest author?
Become part of an exclusive club of writers at PHPBabu and enjoy the following benefits.
If you become a guest author at PHPBabu, then it means you become part of the best platforms through which you can express ideas. If you have excellent technical skills, and would like to share your knowledge with upcoming developers, we provide you with the platform. You can publish articles in your niche areas
Get featured in the Social Media
As a writer, you are always growing. And you want your writings and observations to reach to the maximum number of people. When you are blogging under the banner of PHPBAabu, you are increasing your chances of getting featured in the social media several times over. It will give you the perfect platform to reach the maximum number of people.
Writing through this platform will increase your visibility as a brand too. And people will be motivated to share your material and instantly both parties, the company, and the writer will get sufficient social traction from the article. It will also enable you to build relationships with the readers and exchange
Position yourself as the thought leader
If you have good ideas, and is just starting out as a guest author, then this would be the ideal platform to position yourself as the thought leader. You can also use this platform to write great articles, and share the links of this in the social media and other blog sites, so people eventually form a good opinion about you.
Get found online in Google
Write excellent articles, and you can be assured that it will be found online in Google. If you write good articles, with the right measure of keywords, no doubt you will easily get the exposure you are looking for. Try to make the content as unique as possible, because that will definitely get the attention.
Why PHPBabu is going to enjoy having you around?
PHPBabu looks for new ideas
If you have excellent ideas to share regarding your niche area, you need the best platform, and that's what you are going to get here. New perspectives are always welcome because it lets the readers get every angle of the various information published here. If you are willing to break free from the limited vision that people generally get stuck with, this is where you should join.
Great platform for promoting links
If you are looking to build an audience profile for your website, you can write good content here, complete with your bio and links good articles.
Build domain and search engine authority
When you consistently publish great articles, it will help you build domain name and search engine authoring. If you do that correctly, then you don't have to indulge in any special SEO tactics or work on building links.
Build your portfolio
PHPBabu is a great platform to boost your portfolio and increase your credibility. People will start trusting your views and observations; be an authority on your niche topic.
Flickr.com // Kristoffer Abildgaard
---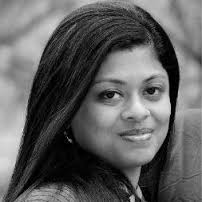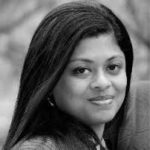 About the author: Reema works as Thought Leader at PHPBabu.